The Boone County Courthouse, like most, closes every weekend and for 14 holidays. For 118 days a year, no hearings are held in the chambers, and lawyers and judges can take advantage of this time to relax.
The exception, according to friends and colleagues, was Dan Knight, whose dedication to his duties as county attorney defined his life.
On those weekends and holidays for the past 15 years, Knight's silver FJ Cruiser was one of the only cars parked in the courthouse parking lot, presiding judge Brouck Jacobs said during a visit impromptu for Knight held Friday at the courthouse.
More than 50 of Knight's family, friends and colleagues gathered on short notice to remember Knight, who died June 4 at his home. Police said foul play was not suspected.
Jacobs noted how distinctive the FJ Cruiser was – with tinted windows and an equally distinctive face behind the wheel.
Jacobs said he will always remember Knight's FJ Cruiser, whether it's cruising along Providence Road or parked in the place of the prosecutor-elect outside the courthouse.
Knight was hired by the Boone County District Attorney's Office in 1992, the same year Kandice Johnson was hired by MU Law School to run the criminal prosecution clinic.
Whether he's preparing for a jury trial or knee-deep in a murder case, Knight has gone out of his way to help the next generation of lawyers, especially those in his hometown of Columbia, Johnson said. .
"When he became a prosecutor, at the beginning of each semester, he met all my students." says Johnson. "He always told them: it's about justice, not convictions."
The goal of the clinic was to expose aspiring lawyers to real prosecution cases. An assistant prosecutor would assign cases to the clinic and the students would help the prosecutor prepare, Johnson said.
"Danny was one of the assistants who was always ready to assign cases to the clinic and support the students in any way he could," Johnson said.
While some prosecutors might balk at the idea of ​​a law student working on the core issues of their cases, Knight welcomed him, she said.
"He (Knight) even allowed a student to assist him in a jury trial," Johnson said, "because she had done such a good job helping him prepare."
Johnson said Knight was personally responsible for training hundreds of assistant prosecutors.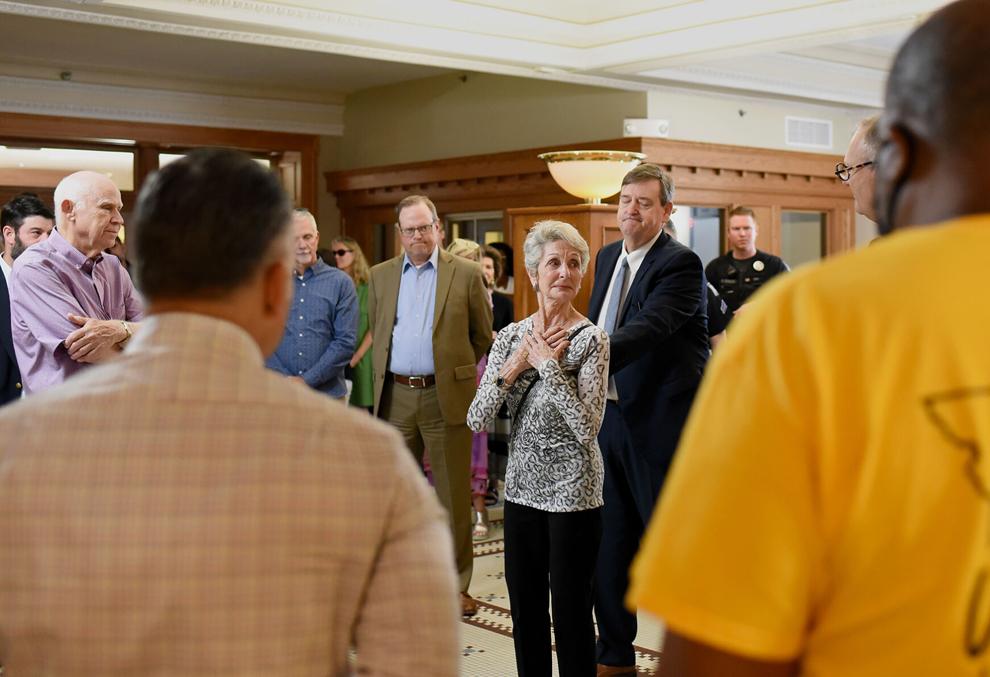 He never saw students as free workers, but rather as an opportunity to pass on his knowledge. Johnson said Knight was always grateful to law school for the help his students gave to the prosecutor's office.
Knight was hired by the district attorney's office the same year he graduated from MU Law in 1992. Joe Moseley was the district attorney when Knight was hired and had known him and his family for many years.
"He had just graduated from law school; his dad had let me know he was available and he made requests to the office," Moseley said. "He had the mindset and work ethic to be a good assistant district attorney."
Moseley was elected to the state senate in 1992, so he and Knight only worked together for a short time.
"He was one of the hardest workers we've ever had in the office," Moseley said. "Even after becoming a prosecutor, the hours he put in and his dedication to the job was exceptional."
Knight's dedication to everything from educating students to adjudicating cases was unparalleled and part of what made him such a standout candidate when former Boone County District Attorney and Circuit Judge Kevin Crane , promoted Knight to first assistant.
"He was very prepared and meticulous in his approach to work cases," Crane said. "He was very fair."
Crane recalled the "chaos" of the cases they were trying in the early 2000s and Knight's ability to take complex evidence and make it digestible for a jury.
"Dan was very thorough in understanding what they were saying and listening to it and putting it into context and presenting it to a jury," Crane said.
Crane said the "surgery" of being a prosecutor happens in the courtroom, when the attorney must convince 12 jurors that their argument is the right one. He said that was what Knight did extremely well.
Throughout his career, Knight tried more than 55 jury trials, including more than 20 for murder. With the stakes so high, Knight's colleagues said he worked tirelessly as a public servant, spending countless hours preparing for jury trials. They said he wanted nothing more than to represent and defend the people of his community.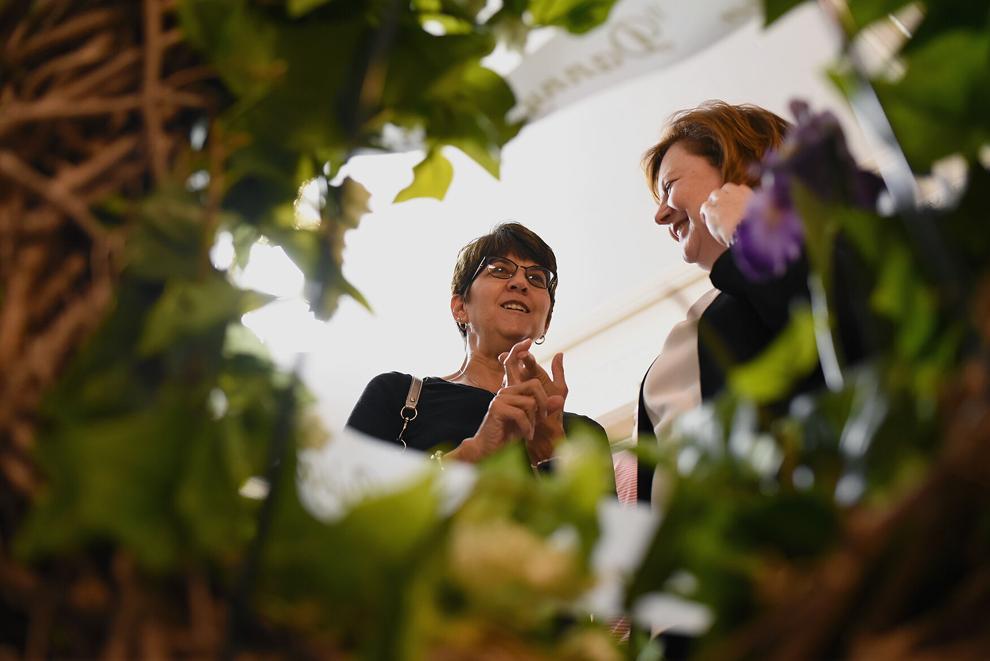 Former Cole County District Attorney Bill Tackett, who first met Knight in the early 1990s, said Knight's work ethic was unmatched.
"I've never seen anyone work harder at preparing for a jury trial than Dan Knight," Tackett said. "He was locked up 24 hours a day, 7 days a week before the trial."
With so many constituencies to satisfy, Tackett said Knight never lost sight of his duty to uphold justice.
"The university, along with the police, the public and the county commission, are all constituencies that need to be considered," Tackett said. "It came with a lot of pressure."
Tackett said a prosecutor must make decisions for victims, the police department, the public, the media and everyone else involved.
"You have to make that call, and it can get very, very difficult," Tackett said.
But Knight's peers say his work proved he always did everything he could to make the right choice. Dan Atwill, Boone County's presiding commissioner, said there was nothing about Knight's approach that didn't aim for perfection.
"He was so committed to his job," Atwill said. "He was a hard-working, intelligent, dedicated and very capable prosecutor."
Atwill said he met Knight as a teenager and had the privilege of practicing law with his father for 24 years. From personal conversations, Atwill always knew that Knight was a hard worker.
"He was so committed to his work, but he was in no way frivolous or to any other aspect of life," Atwill said.
Knight carried a great passion not only for his work, but also for the people he worked with, Boone County District II Commissioner Janet Thompson said.
"He was a strong advocate for his staff. He was always concerned about their workload and making sure they weren't overloaded," Thompson said. "He was passionate about the well-being of others."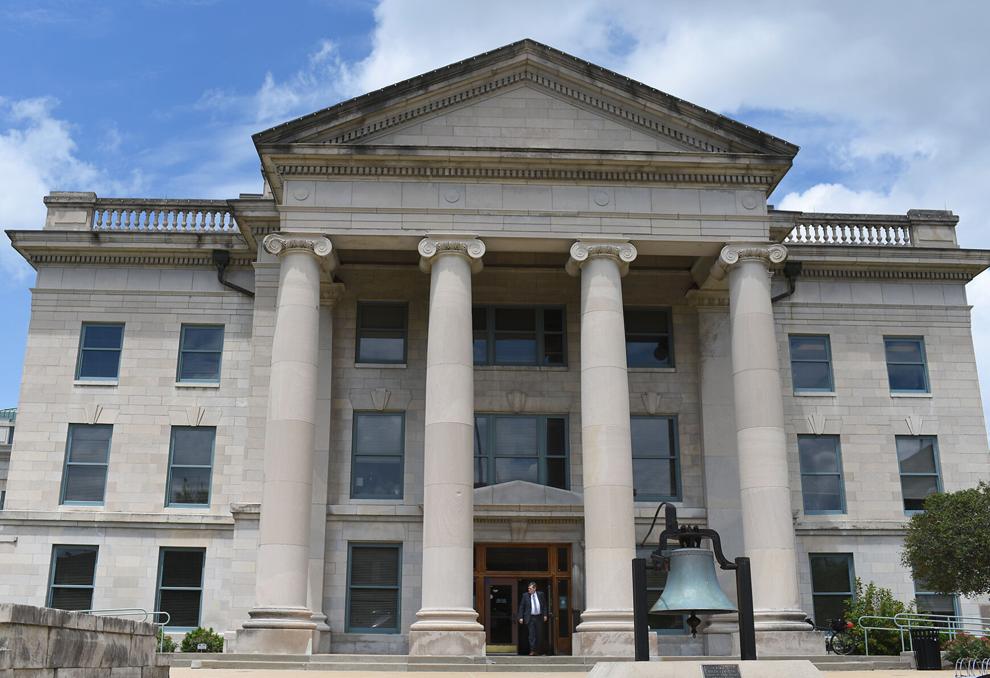 Everyone in town knew Knight as a wonderful lawyer and will remember him for all he did for people, but he also did so much for animals, said Michelle Casey, associate director of Central Missouri Humane. Society.
Knight established a relationship with the Humane Society, a nonprofit organization that focuses on animal welfare, and served on the board for many years, Casey said.
"He was such a champion for animals," Casey said. "We were so grateful for everything he did for our organization. He will be greatly missed by all. »
"He was a fan of dogs and cats and really cared about the animals having a safe home, just as he was concerned about the people in our community having a safe home," Thompson added.
Those who knew Knight personally said he cared deeply about his entire community, especially his friends and loved ones, and would extend his hospitality to everyone.
Tracy Gonzalez, Boone County Associate Circuit Judge and former first assistant district attorney, said Knight was one of the first people she met when she moved to Columbia.
Gonzalez served as Knight's first aide for seven years while he was a district attorney, but their friendship had already been established many years prior. She said Knight would do anything for his friends.
"Most people talk about his dedication as a public servant. I think it's important to know there's more," Gonzalez said. "He had the biggest heart.
In 25 years, Gonzalez lost both parents and had to put down two dogs. She said each time Knight was one of the first people to contact her and make sure she and her family were okay.
Gonzalez also recalled a Christmas party hosted by Knight. The party was for adults only, but Gonzalez and her husband couldn't find a babysitter for their son.
"Dan invited him (my son) to the party and ended up playing ping pong with him all night." González said.
Those close to Knight agree that he was truly one of a kind. There were a lot of things that set him apart from the rest, but especially his silver FJ Cruiser.
"Every time I saw one, I looked and saw if it was Dan," Jacobs said. "I will probably do this for years."
Knight's family has held private services and a celebration of Knight's life is planned for this fall.
The family suggested memorials in her honor at the Central Humane Society and at Columbia Second Chance, an animal shelter and rescue effort.