Available to stream on Peacock now, Monster in the shadows is a three-part docu-series that delves deeply into the unresolved disappearance of Brittney Wood.
In 2012, the case shocked and captivated the state of Alabama, leading to several theories about his demise.
Throughout the documentary, there are gripping twists and turns as the truth about Brittney Wood's family is uncovered.
Here's everything you need to know about the mysterious Brittney Wood case and Monster in the shadows.
The real story behind Monster in the shadows
Brittney Wood's disappearance
Brittney Wood, then nineteen, was last seen on May 31, 2012, after leaving the family home alone at around 7:30 p.m. She told her mother Chessie that she was going to see some friends, but that turned out not to be the case. .
Chessie and Eric Winberg, the former Baldwin County detective who led the case, believe Brittney was picked up by her uncle Donnie Holland and taken to a house he was staying on on Water World Road, near the river Styx.
Cell phone recordings collected by detectives working on the case also place Brittney in Donnie's property.
This was the last trace of Brittney Wood.
A day later, Holland was found in his car with what was perceived to be a self-inflicted gunshot wound to the head. The vehicle had been parked on secluded land overlooking the Fish River in South Baldwin.
Holland was then rushed to hospital, where he died two days after Brittney went missing. His death was qualified as suicide.
The gun at the scene of Holland's alleged suicide attempt had belonged to Brittney Wood. The battery of his cell phone was also found in the car. The two findings were never fully explained.
Questions have also surfaced over the location of Donnie Holland's gunshot wound to the head, raising suspicions that he was shot by someone else. The discovery of Brittney Wood's gun has also led some to believe it was planted. A ballistic analysis was never performed, which means that the DNA of the weapon and the bullet was never found.
Nicki Patterson, assistant district attorney for Mobile County, told Alabama Local News in March 2019: "Baldwin County had every reason in the world to consider it suicide.
"At that point, there was no indication of how deep what we were looking at. And no one knew Brittney was missing."
Patterson added: "They came across a body with a gunshot wound to the head that appeared to be self-inflicted and he was under investigation for sexual assault.
"His wife said they were looking for him because he was threatening to kill himself."
Child Sexual Abuse Ring Discovered
Brittney Wood's disappearance led law enforcement to uncover an incestuous child abuse sexual network led by Donnie Holland and three generations of her family. Authorities also determined that Brittney herself had been sexually abused by those close to her.
A total of 11 people have been arrested for child sexual abuse, including Donnie Hollands wife Wendy Holland and Brittney's brother Derek Wood.
Other family members and family friends arrested included Nelton 'Butch' Morgan, Brittney's uncle Dustin Kent, Dustin Mendy Kent's wife, James Cumbaa; Randall Scott Wood and Jennifer Moore.
Donnie Holland's wife Wendy Holland, who deleted several texts from Donnie Holland's phone when she found him injured, was sentenced to 219 years in prison after being convicted of sodomy, sexual abuse and torture of children in 2015. She is not eligible for parole and continues to claim her innocence.
Brittney Wood's mother-in-law, Stephanie Hanke, believes Wendy knows something about Brittney Wood's disappearance, given that her husband Donnie is said to be the last person to be seen with Brittney Wood. She told Alabama Local News, "I think she knows some things. There are things she can shed light on."
Brittney's uncle Dustin Kent was sentenced to 17 years in prison in November 2015 for sodomy and incest, and James Cumbaa, a friend of Wood's family, was charged with sodomy, child sexual abuse and of rape.
Brittney Wood's other uncle, Randall Wood, has been charged with rape, sodomy and seduction of children, and Nelton "Butch" Morgan has been charged with child sexual abuse and rape.
Brittney's brother Derek and cousin Donald Holland Jr. have been granted juvenile delinquency status, which means their records are sealed.
In Monster in the shadows, it is revealed that Derek, who was also sexually abused, entered into a plea deal and served three years in prison. He also had to register for life as a sex offender.
Former detectives and Brittney's mother Chessie Wood considered the theory that the teenager could have met her uncle to confront him with sexual abuse, and she paid to tell the truth with her life.
At the time of Brittney Wood's disappearance, Donnie Holland was suspected of pedophilia offenses and the police were approaching him. Brittney's uncle Randall warned authorities on February 26, 2012 to report the sexual abuse in the family.
The day Donnie Holland was found with a self-inflicted gunshot wound to the head, he was due for questioning by officers investigating allegations of child sexual abuse.
However, law enforcement has officially upheld the Brittney Wood missing person case and the child sex abuse investigation is unrelated, but Brittney Wood's family thinks differently.
There are also many theories that Brittney was kidnapped and sold for sex trafficking, or that she just ran away.
In a surprise turn of events, Chessie, who faces Monster in the shadows and is leading the search for her daughter, was charged with two counts of sodomy and sexual abuse of a child under 12 in 2013.
In October 2016, she pleaded guilty to reckless endangerment and has not served any jail time. As we heard in the documentary series, Chessie continues to proclaim her innocence in the child sex abuse ring run by her brother-in-law Donnie Holland.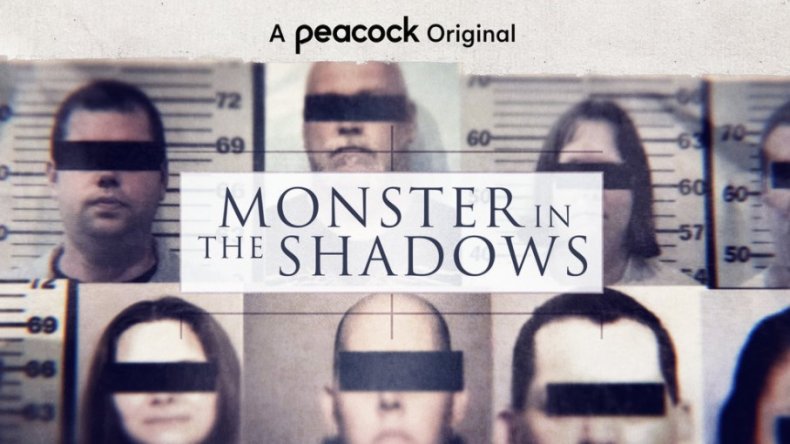 Today
In July 2020, the National Center for Missing and Exploited Children released an image showing what Brittney Wood, missing since 2012, now aged 27, would look like.
Alabama Local News reported that the image led to several advice received by the Mobile County Sheriff's Office, which conducted a search at a site in Grand Baie, which unfortunately yielded no results.
Brittney Wood's mother waited all day near the search scene in the hopes that investigators would find something about her daughter's disappearance. After the searches turned out to be unsuccessful, Chessie told NBC 15: "Deep down my baby is gone.
"In fact, the way we think as a family is changing. Ultimately my sister Wendy Holland or her husband Donald Holland has something to do with my daughter's disappearance."
Sadly, Brittney Wood's disappearance remains unresolved today.
"I wanted to make a detective documentary that could actually help the family. I started researching missing persons cases in America and was blown away by how many there were," said the director and producer Thomas Leader.
"Even though there are tens of thousands of people missing, what happened to Brittney Wood is striking. There are so many unanswered questions that I wanted answers to, so many twists and turns I wanted to understand better.
Sadly, Baldwin County Sheriff Huey "Hoss" Mack and the Police Department believe Brittney Wood is deceased and her body has been hidden. The file is still open today.
In a statement, he said: "The shutdown will only take place when Ms Wood's killer (or killers) are charged and Ms Wood's body is located."
Monster in the shadows is streaming on Peacock now.
If you have any information on Brittney Wood's disappearance, head to Missingbrittney.com.