On the morning of December 26, 2004, Dr J Radhakrishnan, then the Thanjavur district collector, was at the tennis court, when he felt the ground shake slightly.
He had no idea then that from that day on, for the next few months, he would witness a devastating tragedy of the kind that he or the state of Tamil Nadu had not encountered in recent memory. .
Dr J Radhakrishnan, an IAS officer in 1992, was at the heart of the action during several calamities in Tamil Nadu (Photos: Bosco)
A cataclysmic tsunami has hit Tamil Nadu. Radhakrishnan realized the gravity of the situation when he began to receive phone calls from collectors in neighboring districts looking for ambulances and relief supplies.
Soon after, he received instructions to rush to the affected areas in neighboring districts and oversee relief work.
"I left for Nagapattinam, which is about 85 km from Thanjavur," recalls Radhakrishnan of the start of his heartbreaking experience.
"The first time I saw it was 900 bodies at Thanjavur government hospital. In the nearby town of Akkaraipettai, around 2,000 people lost their lives.
Today, 17 years later, Radhakrishnan is still remembered for his tsunami relief and rehabilitation work in the coastal districts of Tamil Nadu, where in parts seawater had entered as far as two kilometers inland.
He is currently Tamil Nadu's Health Secretary and has led the state government's fight against the Covid pandemic head-on. Throughout his career as a public servant, he left his mark in every department or district he served.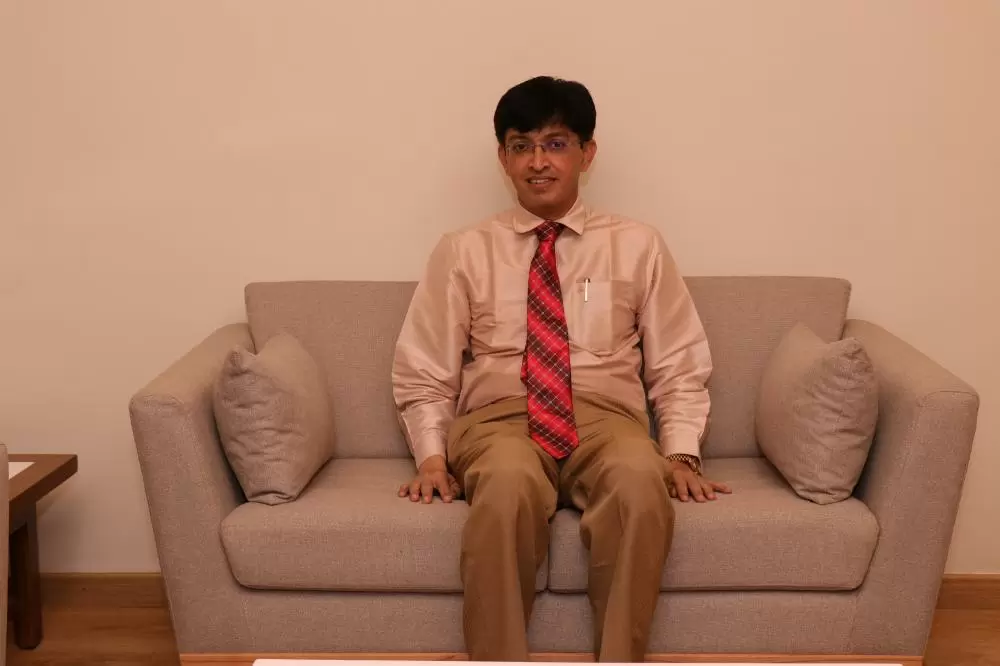 Radhakrishnan's work during the tsunami praised by former US President Bill Clinton
Radhakrishnan's post-tsunami relief and rehabilitation work captured international media attention. Former US President Bill Clinton also appreciated his work when he visited tsunami-ravaged towns in Tamil Nadu in 2005 as the UN Special Envoy for Tsunami Recovery.
"We were greatly helped by independent people, including United Nations agencies like UNICEF and UNDP, who helped us with the needs assessment," said Radhakrishnan, an IAS official in 1992.
One of its greatest strengths was working closely with NGOs. "We realized that the government alone could not manage the 2,000 relief centers, where about a lakh of people were housed," he said.
"We had to build temporary shelters on the land identified by the government so that people could settle there. The NGOs came forward to build it.
The next challenge was to deal with children without parents, especially girls in the 14-18 age group.
"There were about 99 children who had no one to take care of them. We have created an orphanage for them. The house, Annai Sathya Illam, is still there today, "says Radhakrishnan.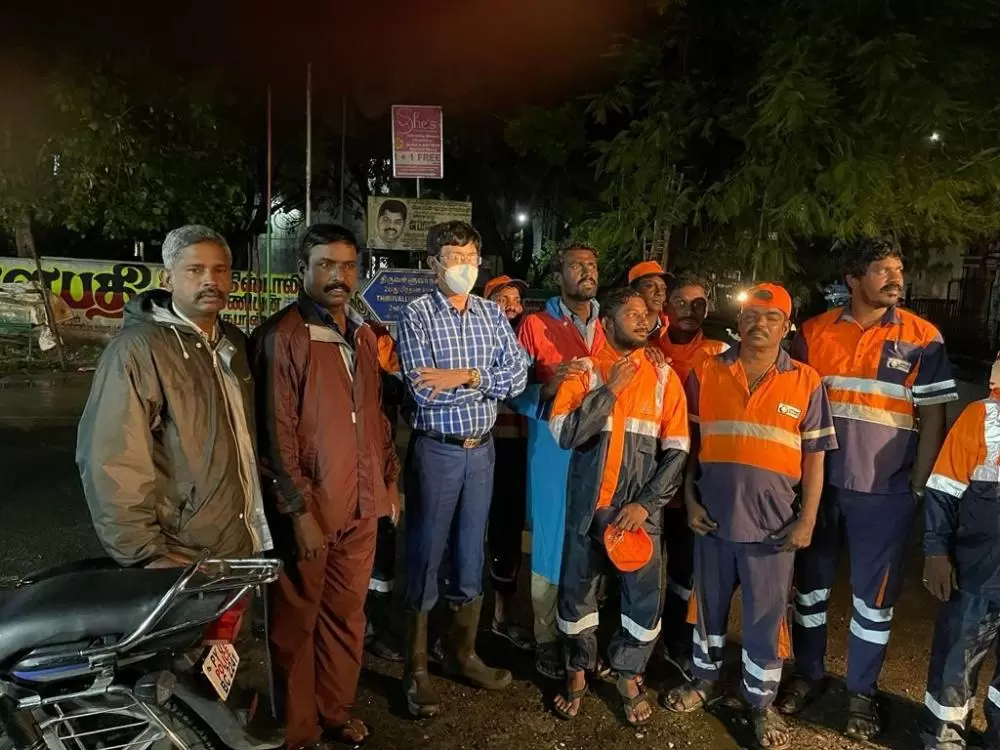 Radhakrishnan with Chennai Corporation working during the 2021 floods in Chennai
"With the exception of two or three children, the others grew up and either joined their extended family or got married. "
Radhakrishnan's family is closely related to two daughters, namely Meena and Sowmya, who are doing their second and third year of Bachelor of Commerce respectively.
Meena was three months old and Somya was nine months old when they were brought home. The two daughters consider Radhakrishnan and his wife as their parents and call them "Appa" and "Amma".
Radhakrishnan's family keep in touch with them and offer them emotional and moral support. The family also supported Santhakumari, the wife of a fisherman, who had expressed her desire to study and do a doctorate.
Today, Santhakumari is an assistant professor in a college.
Less than six months before the tsunami, Radhakrishnan faced another unfortunate incident that claimed the lives of 94 children in a school fire in Kumbakonam in Thanjavur district.
Recalling the tragedy, Radhakrishnan said, "Thirteen children from a village called Natham had died in the incident. The whole village mourned the loss and for two or three days they had not had any food.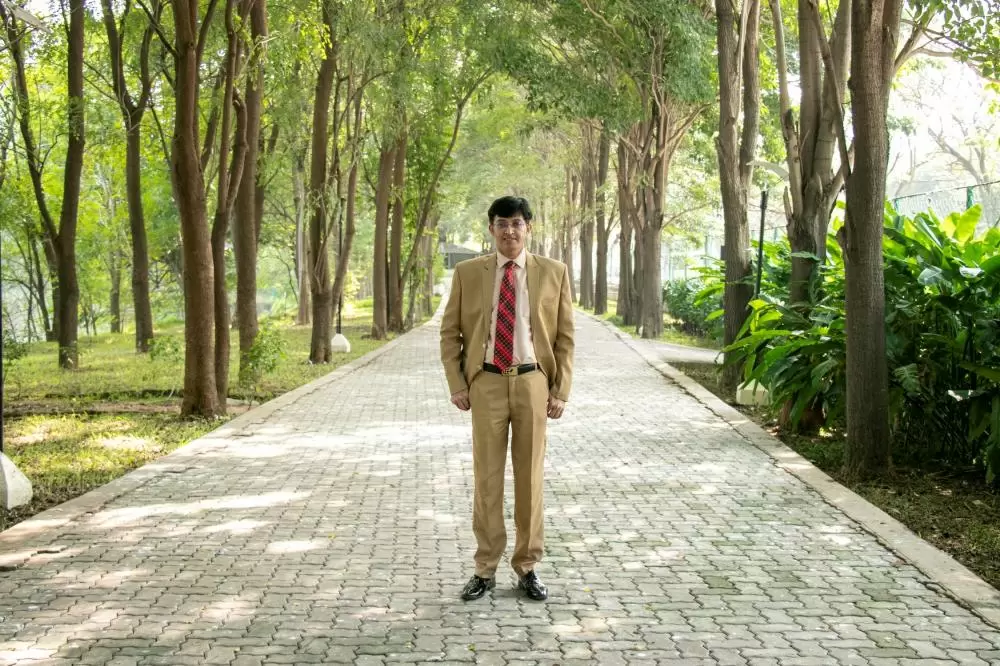 Radhakrishnan holds a PG degree in veterinary science. He cracked the IAS on his third attempt
"As a family, we visited each house and extended psychosocial support to bereaved families. I still remember how my son, who was only five, coaxed an old woman to drink water. The old woman felt that her grandson had come back to life and was greatly comforted.
When Radhakrishnan visited Kumbakonam after many years, an old woman who had lost her grandson in the school fire came running to inquire about him and his family and expressed gratitude for his support. in their hour of mourning.
"These are the incidents that I cannot forget in my life," says Radhakrishnan.
Born in Madras (now Chennai), Dr Radhakrishnan studied at Kendriya Vidyalaya schools in Kanpur, Chandigarh, Deolali and Nashik up to grade 12 because his father was a warrant officer in the Air Force and he had been posted to various locations across India. .
He graduated in Veterinary Sciences (BVSc) from Veterinary College, Hebbal, Bangalore, in 1988, and then obtained his PG in Veterinary Sciences (Livestock and Animal Genetics) from the Agricultural University of Kerala.
Radhakrishnan completed his civil service exams on the third attempt and qualified for the Indian administrative service in 1992.
He was fortunate enough to work closely with the current Chief Minister of Tamil Nadu, Deputy Stalin, when the latter was mayor of Chennai Corporation between 1996 and 2001.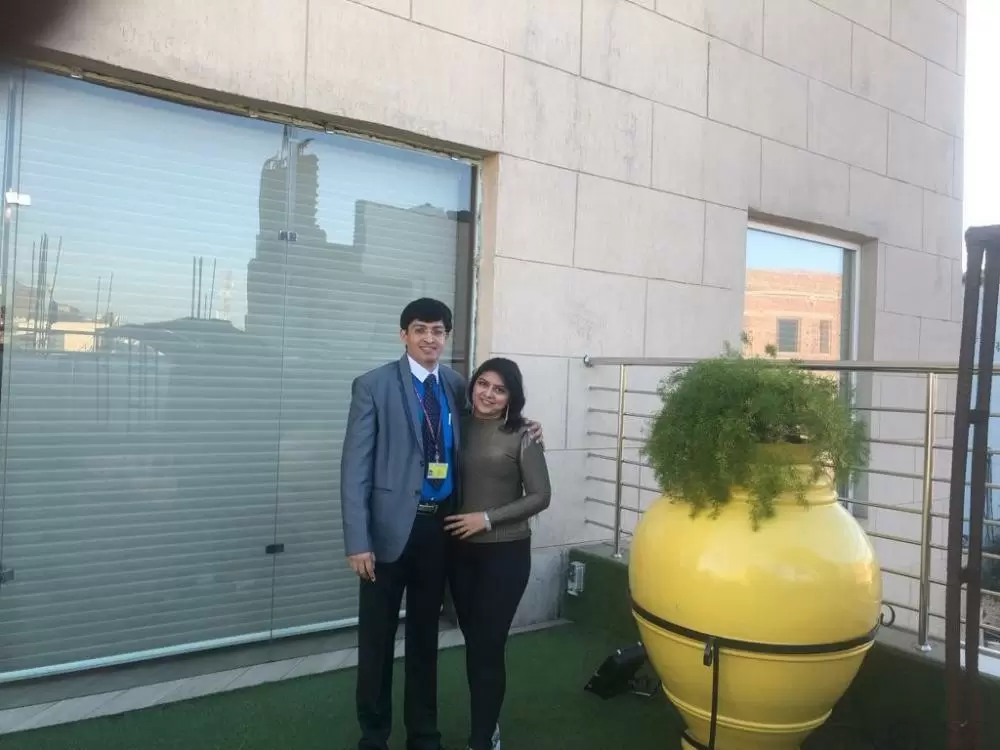 Radhakrishnan with his wife and TV host Krithika
He was Deputy Commissioner for Health and Solid Waste Management, Chennai Corporation, before being promoted to Commissioner.
"The mayor encouraged us to experiment a lot in solid waste management. Many health initiatives were then taken, "he says.
After the Jayalalithaa government came to power, he was appointed a district collector of Salem in 2001. This was around the time Jayalalithaa started the Cradle Baby Scheme to fight female infanticide.
Parents who do not wish to keep the girls can offer them to the State which takes care of them.
"I still remember, in December 2001, two women came to me and gave me their babies, urging me to put them in government care," he recalls.
After keeping the babies for a few days, the government placed them in licensed adoption agencies. The immediate impact of the program was the decline in sad incidents of female infanticide and feticide.
The best thing about Radhakrishnan is that he has managed to stay on the right books of DMK and AIADMK – the two main parties that have alternately ruled Tamil Nadu since 1967.
He maintained good relations with Patriarch DMK Karunanidhi and AIADMK Iron Lady Jayalalithaa.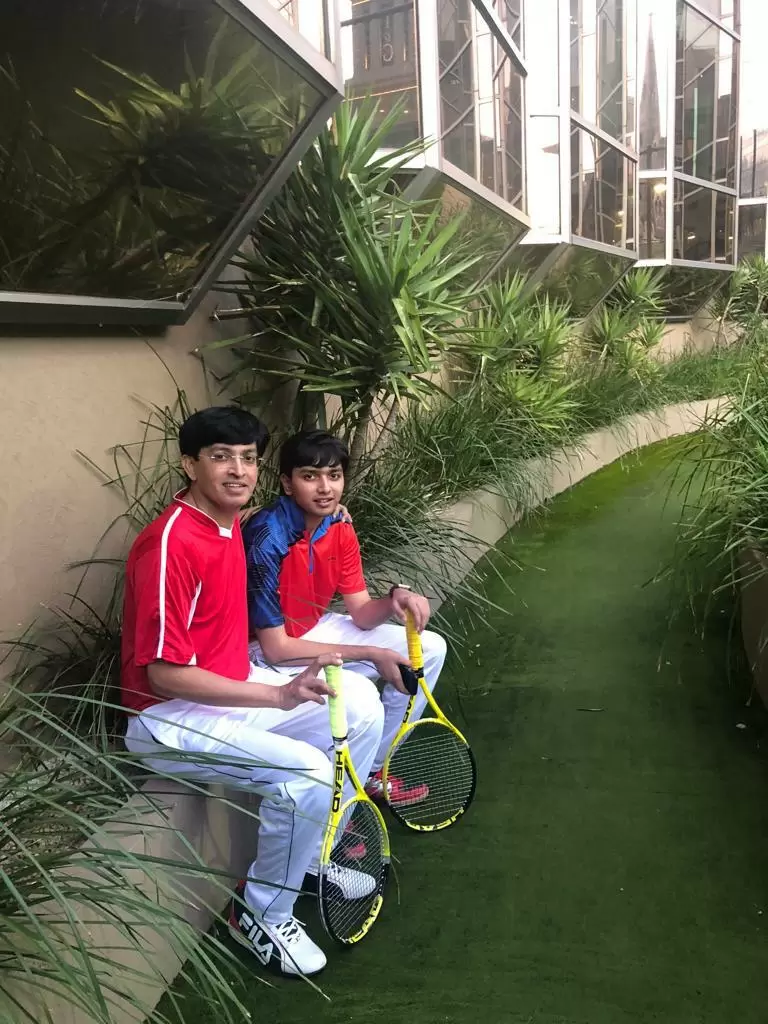 Arvind, Radhakrishnan's son, completed his MBBS
After their deaths he worked under EPS, which succeeded Jayalalithaa as CM and now under current CM Stalin in key portfolios.
Radhakrishnan's wife Krithika, who received her MBA in International Business after the wedding, is a popular face on Tamil TV channels which host cooking, travel, health and infotainment shows.
The couple have a son, Arvind, who recently completed his MBBS. Radhakrishnan has an older brother, J Vaidyanathan, who is senior vice president at IndusInd Bank.
Despite his busy schedules, Radhakrishnan often takes the time to make long journeys and travel to different countries with his family.